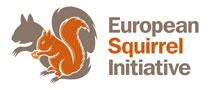 As we approach the end of this year, we are starting to focus on the future and you will see that we are still busy across a range of activities. We are:
Working with the NGO to promote grey squirrel control groups across the UK to supplement the excellent control work done by BASC and the red squirrel conservation groups.
Continuing to support Good Nature while they bring the A18 Trap through the Spring Trap Order tests and legislation.
Continuing with funding research into a grey squirrel lure and always on the lookout for new and novel grey squirrel control methods.
Welcoming new trustees and members of the management committee to keep our focus sharp and current.
Reviewing our position on Pine Marten as a biological control predator for the grey squirrel.
Reviewing the research potential regarding the scale of the landscape impact of grey squirrel damage.